Links
This is a useful website for the prospective visitor, providing information about its community, services, history, sights and attractions.
Bristol Corinthians Yacht Club
There are no tides to restrict when you sail on Cheddar Reservoir, and the surroundings are lovely, with the Mendip hills providing a beautiful backdrop.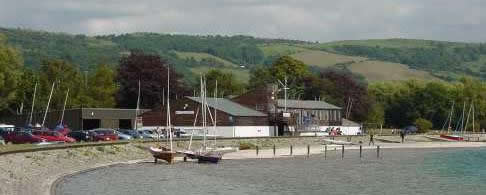 The current membership ranges in experience from national champions to complete beginners. The Bristol Corinthian Yacht Club promotes a good racing environment by limiting the number of boat classes to the following: Enterprise, Laser, National 12, Solo, RS200. Additionally there is a handicap fleet.
Bristol International Airport is approximately 10 miles from Axbridge. the airport serves all of the EU, the US (from New York) and the Mediterranean.